THE INTELLIX AI NETWORK
THE MOST ACCURATE METHODOLOGY FOR GMAIL
INBOX MONITORING ON THE MARKET
eDataSource IS the only deliverability solution in the industry to not only retain but increase its accuracy, relevance, and ability to monitor inbox placement at Gmail.
Gmail has drastically limited access to consumer inbox data, critical to email marketers. How will you maintain visibility?
Introducing the IntelliX AI Network™ only from eDataSource.
The IntelliX AI Network™ is groundbreaking technology that uses machine-learning to create simulated users modeled on the behavior of over 2 million actual Internet users. These virtual users can automatically subscribe themselves to email lists, interact with emails using real behavior attributes, browse websites, and in the near future even make purchases and take many other online actions.
As ISPs look to engagement in making inbox placement decisions, the IntelliX AI Network™ user experience provides THE MOST realistic view of inbox performance.
Insights from our IntelliX AI Network™ are now available on the eDataSource platform, powering Competitive Tracker and Inbox Tracker.
We are also proud to introduce the IntelliSeed™ List, the pioneer of smart-seed monitoring technology. Our IntelliSeed™ List allows clients to deploy virtual users from the global IntelliX AI Network™ directly into their email lists, providing unparalleled control, and the only behavior-based insights into Gmail.
IntelliX AI Network™ users are currently engaging across sixteen world regions, including the U.S., Canada, Europe, Japan, Australia and South America, enabling monitoring of 15,000 domains (and growing), and millions of emails processed per day through the network.
The IntelliX AI Network™ will soon expand to provide tracking for other major ISPs. New features of the IntelliX AI Network™ will be launching throughout the year including a robust research and testing tool to enable A/B campaign testing, customer journey monitoring and other programming based on user attributes or behaviors.
Want to learn more about this groundbreaking technology? Simply fill out our demo request form and speak to one of our experts.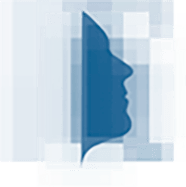 Request a Demo