Subject Line Predict
POWERED BY PERSADO Pre-test subject lines and predict how well they'll perform, get alternate word choice options to generate maximum lift

Subject Line Predict Features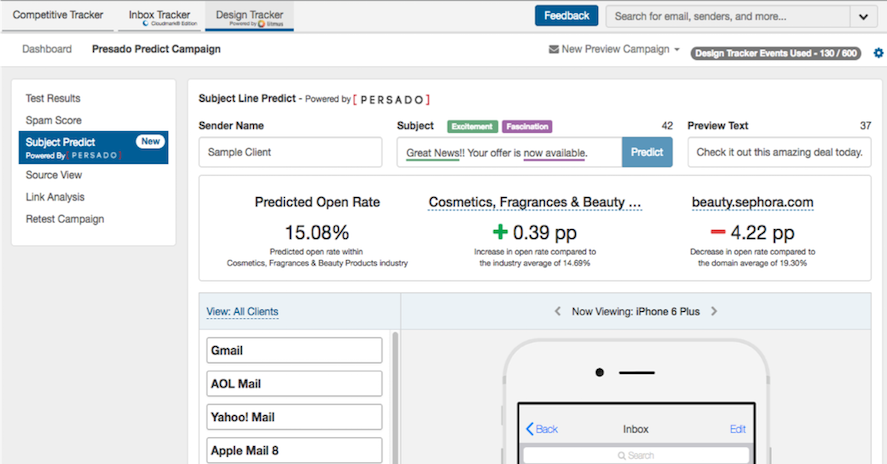 Type in a subject line you're considering using and an actual predicted open rate will be calculated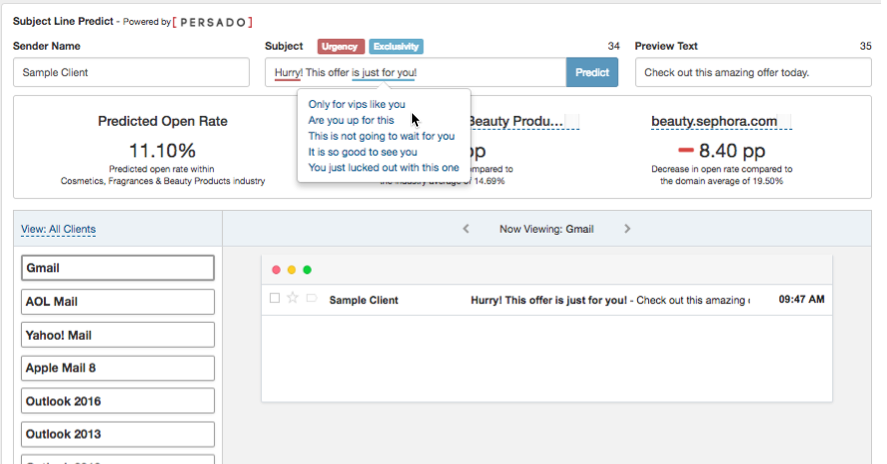 See alternate phrase recommendations based on each emotional theme within your subject line and predict new results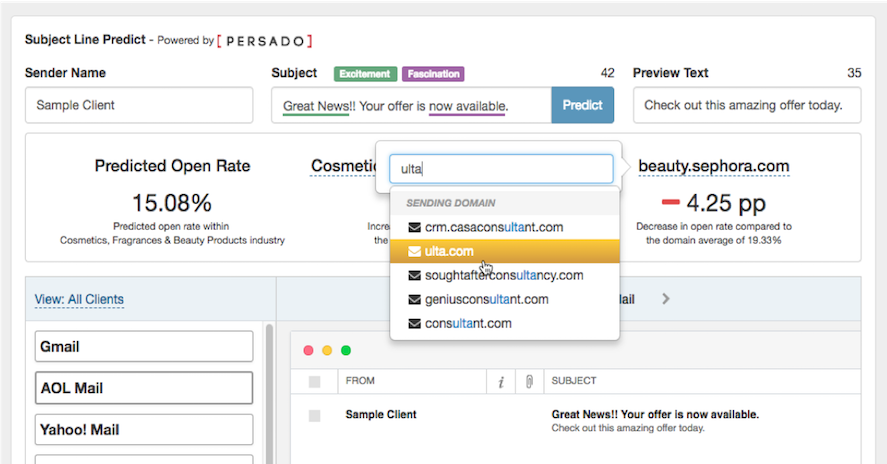 Compare this against all mail sent from any one mailing domain (either your own or any other brand)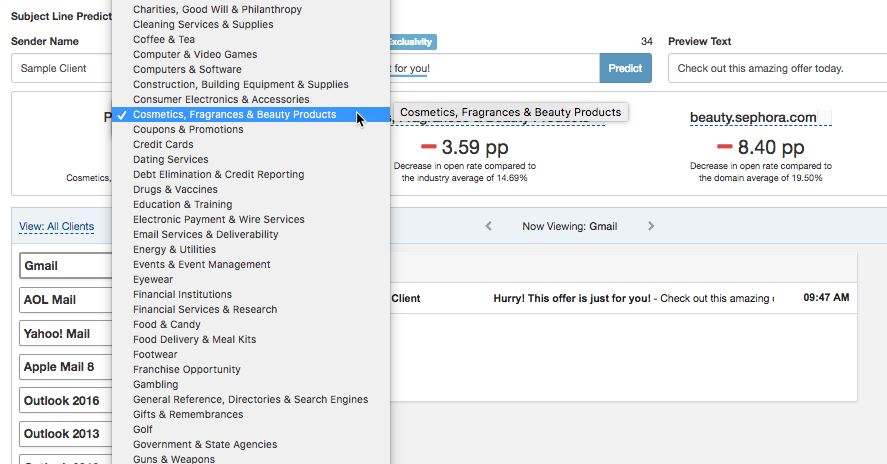 Compare your potential subject line to your industry as well as any specific competitor
Complement Your Learnings with Subject Line Advisor
Take a deep dive into your email campaign history, better understand the emotional profile of your audience, & make data-driven improvements to your subject lines and messaging.
Learn more about Subject Line Advisor.
Own the Inbox.
Elevate Your Email Program.
Speak with one of our email experts today for a free consultation and program evaluation. We'll then craft a recommendation for the services and solutions best suited to your program needs.
READY TO TAKE YOUR EMAIL MARKETING TO THE NEXT LEVEL? TURN TO THE SOURCE