UPDATE: Data started populating again in Google Postmaster tools on Wednesday evening. We're now seeing data back to 6/20/19 and current through 6/25/19 on most domains.  On some large volume domains we're seeing all data – particularly the IP Reputation data restored back to 6/13/19. Give it a few more days and we're predicting all data will be restored.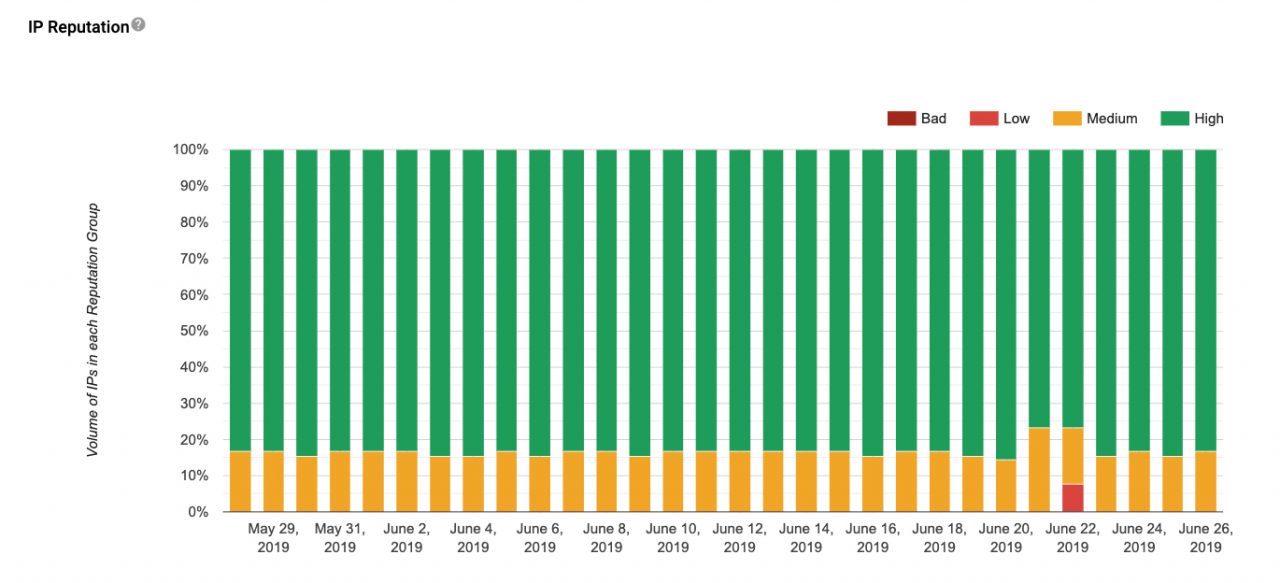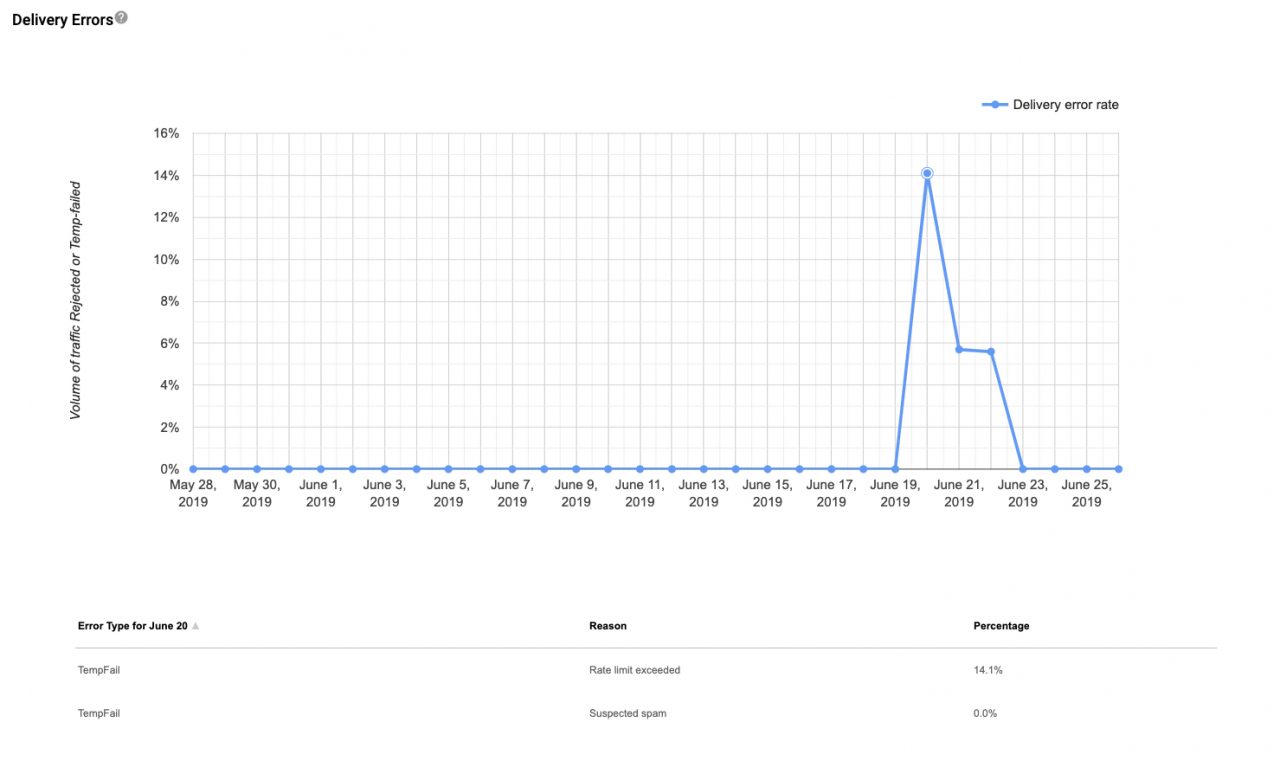 ……
June has not been kind to Google's Cloud Service.  Earlier this month, Google took YouTube, Gmail and Snapchat offline due to "high levels of network congestion in the eastern USA". 
This was followed by a three-hour global outage of Google Calendar last Tuesday. 
Now it appears there has been a major data outage with Google Postmaster Tools, with no email delivery data updated since June 13.  Normally, the data are usually updated within 24 to 48 hours of emails' arrival at Gmail.  Late yesterday evening it appears that ALL data are now missing from all of the accounts that I monitor.  All seven tabs now only display this error message:

The Google Postmaster Tool dashboard lets email senders monitor seven sets of data metrics on their bulk email campaigns sent to Gmail users: Spam Rate, IP Reputation, Domain Reputation, Feedback Loop, Authentication, Encryption, and Delivery Errors. 
There are several Gmail Support Community posts with other users reporting the same issue now and no official word from Google.
Add your comments to the following Gmail Support Community Posts: 
https://support.google.com/mail/thread/8269452?hl=en 
https://support.google.com/mail/thread/8421770?hl=en
Hopefully the data will be restored soon and email senders will be able to use this extremely useful and important tool that Google provides. 
I'll post whatever updates I receive here.